Condorito



Name

Condorito

Breed

Condor

Family

Cone(nephew)

Yayita(girlfiend)

Outfit

Red shirt with feather collar, pants with patches and sandals.
Condorito
is a condor in a spanish comic with the same name. He has a nephew named
Cone
and a girlfriend named
Yayita
, who has a neice named
Yuyito
. Poor, yet resourceful, Condorito is hard-working, honest, and quick-witted. His imagination gets him into all sorts of situations.
Personality
Edit
Condorito is funny and caring. He is also quick-witted and honest. Sometimes his honesty goes the wrong way. He is also hard-working, even though he sometimes doesn't take it seriously. He takes care of his family.
Appearance
Edit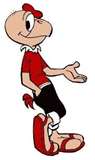 Condorito wears a red shirt with a feather collar. He also wears black pants with patches and sandals. He has big eyes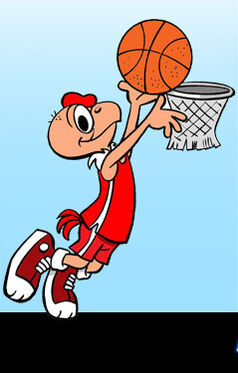 and a red hat. He also has many costumes, as he changes jobs.
Condorito lived Pellotillehue. It is shown as a semi-rural area. The place is surrounded byfarms, lakes, and crossed by its own lakes. It is either in central or southern Chile. It is located between two towns or cities Cumpeo and Buenas Peras (a rival town).
Cafe del Insomnio
Bar El Tufo
Restaurante El Pollo Farsante
Hotel "Dos Van, Tres Llegan"
Farmacia "La Sin Remedio"
Pelotillehue Football Stadium
Panadería Peter Pan
Estudios de Cine "Jorivu".